From Grain to Glass, stepping up your game means getting equipment that will do everything for you.
Welcome to our comprehensive review of the Best All In 1 Electric Brewing System from Brew Dog Metrics.
From the very basic home kettle and stovetop to a propane burner and brewing kettle…
If you've been homebrewing beer for quite a long time now, you've most probably started with these guys, too, just like I did.
But as you may know…
…one doesn't simply brew small batches of beer forever. Once you do, you'll be so hooked that it's inevitable your batches will grow as you learn more.
And that's the time to upgrade.
An all-in-one electric brewing system is perfect if you want to brew in bigger batches and make the process much simpler and with more consistent results. It allows you to do all the brewing processes in just one vessel.
Meaning…
…a good all-in-one electric brewing system can regulate and distribute heat evenly while your wort boils, and then do the task of numerous gadgets with just one unit.
Not to mention…
If you're a nomad like me and like to move around, a single unit homebrewing system is very handy if you don't want to find yourself lugging 3 or 4 gadgets. You can brew at home – or wherever you're planning to go.
Now, you're planning to get yourself an all-in-one electric brewing system.
But these babies are just so intimidating it's hard to choose – in case you make a mistake.
I know the feeling, bro.
That's why in this article, I will share with you what I've learned from using ten of the most popular all-in-one homebrew systems listed below.
This review covers:
First impressions and final verdicts for the ten all in one brewing systems I've tried;
Brewing systems for both beginners and experienced brewers alike;
The differences between extract and all-grain brewing;
Roundups of the most durable, affordable, and energy-efficient brewing systems;
Tips, tricks, how-tos, and more!
A good homebrewing system that's compatible with your needs and preferences can make a world of difference to how you traditionally make beer at home.
I can't wait to see how it works out for you? Let me walk you through my experiences.
Let's get right into it.
Best Mash And Boil All In One Electric Brewing System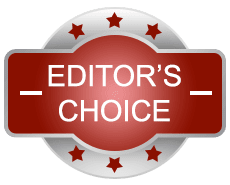 Brewer's Edge Electric Brewing System
Editor's Comments:
Brewer's Edge is an affordable and extremely user-friendly all-in-one electric brewing system that maintains great consistency, temperatures, and outcomes! And, we absolutely love the delayed timer feature.
Capacity: Can hold up to 16 pounds of mash with a maximum capacity of 7.5 gallons
Dimensions: 14″" W x 28″" H (40″" H with Sparging Basket) with ½" stainless steel valve
Temperature: Can display both Fahrenheit and Celcius
Power / Voltage: 110 volts (1600 watts)
Manufacturer: Brewer's Edge
The Bottom Line:
A very affordable all-in-one electric brewing system that's very user-friendly.
What's Good
User- and beginner-friendly
With a double-wall stainless steel body that maintains consistent temperature during the mashing process
The internal sparging basket lets you mash, boil, and sparge all in one vessel.
With delayed start timer up to 24 hours
Very affordable
What's Bad
Bottom scorches easily
Position of the reset button
Doesn't come with a chiller
Summary
With this all-in-one brewing system, you get what you pay for.
For one, it's very intuitive and easy to use. Yes, so easy that even a teenager or your granny would be able to operate this by themselves on the first try.
Now there's a couple of downsides.
First is the temperature fluctuation. But it's kind of workable because it only fluctuates about 1 or 2 steps below. Good thing I had my Reflectix insulation so I was able to maintain consistent temperature throughout the process.
Something else you might also want to take note of – is the position of the reset button which is at the bottom of the unit itself. If you're not careful, you might find yourself in a shower of boiling wort trying to find it.
Other than these two shortcomings, it was a real breeze to use. I also like how it came with its own pump! That was a great help in maintaining the constant temperature of the mash.
This unit features a pump and a thermometer strip which you can insert through the hole in the lid that's meant for the thermometer, so you can monitor your wort's top temperature effortlessly.
Oh – and about the customer service…
The unit came without a pump, and with just one email, they were very quick to respond. I received the part the next day.
That makes it a great total package, hence, the editor's choice award!
We just love how this industrial-looking baby can make every step of mashing and brewing just effortless and reduces any anxiety an all-grain first-timer might be feeling.
Best Fully Automated All In One Brewing System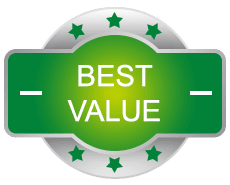 PicoBrew All In One Electric Brewing
Editor's Comments:
Self-cleaning, easy to read and follow user's manual, and hundreds of available recipes make the PicoBrew a favorite for beginning home brewers.
Capacity: 5 liters
Dimensions: 14 x 12 x 16 inches
Temperature: 59-75 degrees Fahrenheit for the fastest brew
Power / Voltage: 120 Volts
Manufacturer: PicoBrew
The Bottom Line:
This fully-automated all-in-one brewing machine is perfect for people who just want to make their own beers as soon as possible. This baby can produce hundreds of beer recipes from your favorite brewery and into your home with their different PicoPak recipes.
What's Good
Wifi-enabled so you can monitor the brewing process through your phone
Easy to follow online manual
IBV and ABV are fully adjustable
Set and forget function with temperature control
Can brew 5 liters of beer with every batch
Pico Paks for craft beer brewing at home
Can fit on your countertop easily
Self-cleaning functions
Comes with a stainless steel keg fermenter
What's Bad
You can't use your own ingredients
Summary
Now, this is what I call an advanced beginner's kit.
What do I mean by this?
Well, simply put, it's a streamlined model that's easy enough for a newbie to operate but also advanced enough to produce craft beer that can hold a candle against your town's best sud.
Like, REALLY.
This fully-automated all-in-one brewing system instantly struck me with its high tech features such as the RFID technology that recognizes the PicoPak and optimizes the settings for your particular recipe.
I tell you, it was real fun choosing among many recipes from hundreds of award-winning breweries around the world and it's just good to see that the PDF manual was really easy to follow.
The only downside for me is that there's hardly any chance of being creative, and I do love to experiment around.
Take note: You can only use Pico Pak recipes that you can order individually for this machine – meaning you can't use your own raw ingredients. 
But if you don't care too much about customization and all that jazz and just want your craft beer right here and right now, then this could be your best bet. 
Oh, and I almost forgot.
The best thing about this model for me is its self-cleaning function. Who wants to clean up large pots when you're supposed to be enjoying a tall glass on the couch instead?
It sure looks smart and shiny enough to attract a buyer and I am a proud casualty. 
Seeing it on Amazon, I immediately added it to my cart, not remembering to check out its price first. I was expecting it to come with a golden price tag but it's actually too good for it's price point. 
I mean,  all these innovations coming in at under $500? Definitely the best value awardee here!
Best Advanced Electric Brewing System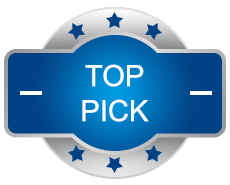 The Grainfather All In One Home Beer Brewing System
Editor's Comments:
Aside from the name being awesome, this all-in-one home brewing system will not disappoint. The Grainfather is good for beginners as well as experienced home beer brewing hobbyists. I specially like the programmable settings and the wort chiller.
Capacity: 8 gallons
Dimensions: 17.32 x 18.9 x 29.53 inches
Temperature: Displays both Celsius and Fahrenheit
Manufacturer: Imake
The Bottom Line:
Easy to use programmable all-in-one electric brewing system that lets you create your own recipe and monitor your brew online. It also comes with a grain basket and wort chiller, as well as a 1-year manufacturer's warranty.
What's Good
Easy assembly
Made of 304-grade stainless steel that's non-corrosive and easy to clean
Programmable functions
You can brew remotely with its Connect app where you can monitor the stages of your brew
Includes a counterflow wort chiller
With a 1-year Manufacturer's warranty
What's Bad
The heating element collapses if you're brewing for long periods of time
Summary
If you're well versed in the world of homebrewing, you probably already know the name The Grainfather.
Aside from sounding badass…
… my impression of this brand has always been top-notch quality and innovative features.
And man they don't disappoint!
This electric brewing system by the Grainfather can be enjoyed by both starters and experienced homebrewers alike because it's the perfect blend of ease of use and exciting features. 
Aside from its programmable settings such as delayed heating, temperature, and timer control…
…you can also use the Connect Control Box together with the Connect App and Grainfather Brewing Community so you can share your own recipes and exchange ideas with the Grainfather community.
Your recipe will then be programmed into the brewing system and all you have to do is sit and wait!
No wonder, we've decided that this should be the top pick for the best advanced electric brewing system. 
Now just when you thought it's overly-easy…
Unlike the PicoBrew- where all you have to do is pick a recipe and go, with this, you can adjust the timer and temperature and even brew remotely with the app!
Oh, and it also has a wort chiller – even more perfect if your goal is to free more space at home. 
And it doesn't hurt that it's made from 304-grade quality stainless steel material so it's durable, non-corrosive, and very easy to clean too. 
Thanks to all that, you won't be worrying about buying a new unit anytime soon.
Best Affordable All In One Electric Brewing System
Klarstein Maischfest All In One Electric Beer Brewing System
Editor's Comments:
The Klarstein Maischfest at home brewing system is a nice surprise when factoring in the affordable price point with all of the functionality that you'll find. It's loaded with accessories that you would typically find in a premium set. And, I am sure that you'll be happy with the outcome!
Capacity: 7 gallons
Dimensions: 14.2 x 17 x 27.5 inches
Temperature: The LCD screen displays the current temperature inside the vessel with the help of its built-in thermostat
Power / Voltage: 1600 watts
Manufacturer: Klarstein
The Bottom Line:
A very affordable all-in-one electric brewing system that features functions that can be found in high-end systems such as LCD display and accessories- like wort chiller and hop strainer.
What's Good
Includes a 5-piece complete package for brewing at home
Its touch panel has a reliable LCD screen for accurate temperature, timer, and power controls
It has a filter insert and drip ring for easy removal of mashed grains
Made of non-corrosive 304-stainless stell
Affordable price
Sturdy Construction 
LCD Display
Good if you're a beginner
Easy to clean and maintain
What's Bad
A little slow to boil
No manual included
Summary
With a price of a couple hundred bucks, I'd already braced myself for a tussle. But surprise, surprise!
I got more than I paid for and it was terrific. 
For its affordable price, you get an accurate temperature reading on an LCD screen and perfectly adjustable settings. 
Aside from its user-friendly interface, it also comes with accessories such as a wort chiller, hop strainer, double-walled vessel, and thermostat. Sounds like a premium set, right?
And how can I forget its performance?
I was able to brew two batches with this unit already and save for its slow boiling process – everything was as smooth as a cold beer on a hot afternoon. 
It's also made from 304-stainless steel, so you need not worry about some weird metallic aftertaste in your beer. This material is easy to clean and maintain as well. 
Best All-In-One Electric Brewing System Under $500
The BeerDroid Fully Automated Beer Brewing System
Editor's Comments:
Another cool name for product that is sure to impress. Add a little bit of technology and computerization to the beer brewing process and you end up with this at home, all in one beer brewing system. The BeerDroid is a great set and forget option.
Capacity: 10 liters
Dimensions: 19.5 x 19 x 18.5 inches
Temperature: Can be switched between Celcius and Fahrenheit
Power / Voltage: AC110–120V
Manufacturer: BrewArt
The Bottom Line:
A fully-automated all in one beer brewing machine that's under $500 and can reduce your home brewing process' time by half all the time making it possible to produce unique and premium craft beers.
What's Good
Space-saving compact design
Very easy to use
With wifi connectivity
Push Button Technology that does all the hard work with a single push of a button
It also has BrewArt app where you can brew remotely, choose your own recipe and discuss with other users
Has a memory function that remembers the recipe you've programmed
American Pale Ale BrewPrint is included with your BeerDroid
Easy to clean
What's Bad
Not designed to brew less than 10 liters
Summary
Who would have thought that the day would come when a computer would be the one to brew your beer of choice for you and all you have to do is to bottle up and clean the mess afterward?
I mean, that's just about the gist of what I did.
This Brewdroid (nice name!) from BrewArt is literally a set-and-forget gadget. 
Just pour in your water (must not be less than 10 liters), the packets of ingredients that came with the unit, and select your beer of choice. 
Then you just sit and wait. 
I've spent about 5 hours brewing manually before, and this Brewdroid reduced it to as much as 15 minutes. Unbelievable, I know.
Now you might be wondering…
Didn't I say I love experimenting, and automated machines reduce my creativity?
Well, this Brewdroid may be automated, but it also allows you to brew with your own ingredients – so there's a space for creativity and experimentation still!
I brewed a lager with this one weekend with friends over at home. One of them was looking into starting homebrewing but was too intimidated by the amount of brewing equipment needed. 
I'd say this unit is perfect not just for tired seasoned homebrewers who just want to brew quickly and without hassle, but for anxious beginners too who want a more simplified brewing process.
Not to mention…
Their customer service is top-notch! Also, you can communicate with other users through their app so you can exchange ideas and tips. 
It also has wifi connectivity which I set up in just under 10 minutes. 
Oh, and you can brew your beer far away from home because the BrewArt app will walk you through the process and show you every level your brew is currently at. 
That was quite fun to watch, I tell you. 
All in all, this model is pretty interesting and helpful for newbies and oldies like me. And it doesn't hurt that it looks pretty sitting on my counter while doing so!
Best All In 1 Electric Brewing System For Beginners
Strange Brew The Grain Father – all-grain Brewing System
Editor's Comments:
The Strange Brew is a very good system for new home brewers stepping into the all grain brewing arena. Like many of the others in this review post, it includes a wort chiller. It also has a built in scorch protection feature that I really like.
Capacity: 19.8 pounds grain capacity, designed for 5 gallon batches
Dimensions: 29 x 17 x 19 inches
Temperature: 152 Degrees Fahrenheit for mashing
Power / Voltage: 1600 watts
Manufacturer: Grainfather
The Bottom Line:
A simple and straightforward all in one brewing system that can be used by both beginners and experienced homebrewers. It's not only packed with the necessary tools (the wort chiller's quality is top notch!), it also comes with a couple of safety features.
What's Good
It has a built-in scorch protection feature
The wort chiller it comes with it very powerful
Heavy Duty and can handle big batches of beer
The app records all your recipes for future reference
What's Bad
The placement of the reset button at the very bottom of the vessel is not very safe
It sometimes clogs when chilling the wort
Summary
This guy may look like one heck of a monster machine, but trust me, it's also designed for easy and hassle-free brewing even for beginners.
With features such as a magnetic drive pump, pump filter, expandable grain basket, wort chiller, and a scorch protection feature, it's perfect to be a beginner's first brewing system.
And let me tell you…
This was one of my firsts too when I moved on to all-grain brewing. I was attracted to its heavy-duty industrial look, not knowing that it's actually very newbie-friendly. 
One of the features that I love (and a crowd favorite) is the wort chiller. Buying one separately can be a bit pricey so I wasn't expecting a top-notch quality chiller with this unit. 
But surprise, surprise!
I was able to run the red expel line back into the sink and plug the blue cool line to my sink. Then I turned on the pump and the wort cooled off from a burning 205 degrees to 60 in just half an hour! Surprisingly, it worked better than my regular wort chiller at home. 
For beginners…
It's inevitable you're going to scorch your grains on the bottom of the vessel once or twice. It's part of the learning process. 
But what if you can actually avoid it now?
I've been brewing for a long time, but I still scorch mine sometimes. This unit has a built-in scorch protection feature that automatically pops out and turns the heating element off. 
You can get the brew back to work by pressing the reset button underneath the vessel (not a very cool location, I know.)
Bottomline…
This baby is one basic brewing system that can be enjoyed by both beginners and experienced users. Features are fool-proof and with safety features to boast of.
Best Highest Capacity All In One Electric Brewing System
Clawhammer Digital Home Brewing System
Editor's Comments:
The Clawhammer is an amazing all-in-one beer brewing system for large batches. It is capable of 10 1/2 gallons and the customer support from claw hammer supply is top-notch. They also have great instructional videos on their website.
Capacity: 10.5 gallons
Dimensions: 18 x 18 x 26 inches
Temperature: Starting temperature of 79°F/26°C,and a boiling point in 152°F/67°C
Power / Voltage: 1650 watts
Manufacturer: Clawhammer Supply
The Bottom Line:
A jam-packed all-in-one brewing system that can hold as much as 10.5 gallons. It comes with high-quality equipment and accessories such as a heavy-duty wort chiller, a couple of baskets, and tubings. Customer service is excellent.
What's Good
Easy assembly
Made from 304-grade stainless steel
Easy and straightforward to use
Comes with the necessary equipment needed such as a wort chiller, hops basket, drain basket, and more
Wort chiller's quality is second to none
Cool instructional videos on their site
Great customer service
What's Bad
A little pricey (but definitely worth it with its features)
Summary
Did you know that brewing your own suds cut the cost almost in half when compared to buying store-bought ones?
That's one of the reasons I like to homebrew when I get the time. And when I do, I brew in big batches. 
So far, the most I have been able to do was 5 gallons for every batch using my old propane setup. But that was before I was introduced to this dude. 
Usually…
After trying out stuff for review, I give them away to my relatives or sell them because there's no way they'd fit in my humble abode. 
But let me tell you…
I'm definitely keeping this one. For one, the customer service is top-notch. The brand's chief officers Emmet and Kyle themselves answer most emails and send prompt solutions to any shortcoming. 
Next is the quality.
I'm a quality freak and I can say the stainless steel is premium class and will last me a long time.
It also comes with a 15 amp PID digital controller, food-grade heavy-duty pump, removable probe wire for a temperature check, 304-stainless steel grain basket, hop basket, food-grade, high-temperature silicone hoses, fittings, valves, and clamps. 
Except for a couple of missing trinkets that the company sent on the very next day, everything worked well without any issues. 
It's a 10.5-gallon vessel that can yield up to 5 gallons of beer, just like in my old homebrew setup but with less work and less hassle. It's digital and semi-automated too!
Best All-In-1 Electric Brewing System For Commercial Use
RoboBrew V3 with Pump Electric Brewing System
Editor's Comments:
The RoboBrew at home beer brewing system is a nice blend of high-end features at a lower price point. For example, it offers dual heating elements.
Capacity: 9.25 gallon
Dimensions: 32.13 x 18.66 x 18.43 inches
Temperature: Simply set the temperature to 120 degrees celsius and turn both elements
Power / Voltage: 110V but it also comes in a 220v model
Manufacturer: Keg Land
The Bottom Line:
An affordable all in one electric brewing system that comes with its own accessories to jumpstart your homebrewing. Because it's jam-packed and less costly than most models, it's perfect if you want to take your beers to the next level commercially.
What's Good
Standard 100 volts so it can be used anywhere
With a built-in pump, grain basket, and built-in spigot
The control panel is water resistant
Dual heating element has individual switches so you have more control
What's Bad
Doesn't come with silicon tubing
You may need help from a neoprene jacket because this brewer takes time to heat
Summary
If you want the functions of a higher-end model but want to cut down on expense as well, this Robobrew might just be your best bet. 
With features such as a built-in pump and spigot and a removable grain basket, I'd say it's well worth the money…
But there's more.
It also comes with dual heating elements with not one but two individual switches of their own. One is 1000 watts and the other is 500 watts. You can use one or both to save time. 
The dual heating elements run off a 110v plug, so you can even take your brewing system anywhere if you like to move around!
The only downsides I encountered are the heating time and the quality of the steel.
Testing it, the unit took more than an hour for the temperature to reach the perfect boiling point. So if you want to continue using this, make sure you have an insulation jacket or the like ready at hand.
The steel is thinner than other brands' but that wasn't much of an issue at the end of the day.
Best 9 Gallon All In One Electric Brewing System
BrewZilla all-grain Electric Brewing System
Editor's Comments:
The BrewZilla is another high capacity at home all in one beer brewing system, capable of brewing 9 1/4 gallon batches.
It features a built-in pump, removable grain basket, and a built-in spigot for easy transferring.
Capacity: 35 liters/9.5 gallons
Dimensions: Height 21.625″" (32.75″" with Recirculation Arm) Diameter 12.5″"
Temperature: Temperature reads in °F or °C (press and hold temp button for several seconds to adjust)
Power / Voltage: 220V
Manufacturer: Keg Land
The Bottom Line:
This 35L/9.25Gal all-in-one brewing system by Robobrew is a much improved heavy-duty version of their brewing systems. With a reliable control panel and screen, you can customize and monitor all you want. It also comes with a wort chiller, spigot, and drains to start off your heavy batches.
What's Good
35L or 9.25-gallon capacity yields 0ver 5-6 gallons of beer
With 6 programmable stages for automatic step mashing
Comes with a magnetic drive pump and wort chiller
Two heating elements with individual switches
It also has boil addition timers to guide the beginners
What's Bad
Needs a bigger storage space
Summary
If you know folks who live a busy lifestyle and barely have the time to brew beer at home but still hope to do so, this might just be the answer to their prayers.
So I've always been on the lookout for much bigger, more heavy-duty equipment that can give better results for the time I put in. 
Then I saw this 35L all-in-one brewing system by Robobrew called BrewZilla and  decided to take my chance. 
So it has the usual accessories included such as a built-in pump, a removable grain basket, and a built-in spigot for easy-peasy transferring. 
Aside from these…
… its onboard control panel is water-resistant so you can adjust and monitor the current temperature anytime.
It works on automatic step mashing, so as I moved from step to step, the timer for each step didn't begin counting down until the programmed temperature is reached. This means more accurate mash schedules than ever before! 
Beginners can also use this monster because it has boil addition timers so you'll never miss the mark again.
The best thing about this…
…is its capacity, of course. When making darker suds such as an Imperial Stout, I've always struggled with boil-overs. With a monster such as this, you can brew a big batch of your favorite or make a tasty, more concentrated flavored-beer. 
It's average-priced but I'm not complaining. Everything worked well and I see myself using this one again in future.
Best All In 1 Electric Brewing System Between $300 – $400
ANVIL FOUNDRY Electric Boiler Kettle For all-grain Brewing
Editor's Comments:
The ANVIL FOUNDRY all-in-one electric beer brewing system is a great option for beginners not convinced they are 100% in on all grain brewing yet. Even with a lower price point, the features and more importantly, the outcome is fantastic.
Capacity: 6.5 gallon
Dimensions: 27 x 17 x 17 inches
Temperature: 152-156 degrees Fahrenheit boiling point for mash
Power / Voltage: Dual Voltage Capable 120v and 240v Switchable (220v Requires Pigtail)
Manufacturer: Blichmann
The Bottom Line:
An all in one brewing system that gives you full control over your brew with additional features such as the delay timer as well as all the necessary equipment, all at a very affordable price.
What's Good
Affordable price
Stainless steel material is excellent and not of cheap quality
Dual voltage capable (120V and 240V)
Unit is insulated for faster heating and energy-efficient brewing
Has a delay timer for up to 24 hours
The digital control panel is very easy to use
What's Bad
The silicon ring around the lid is loose and curls up during brewing
Summary
If you're not fully into all-grain brewing yet and want to test the waters and your patience – this unit is your best bet. 
With its jaw-dropping price point, I was expecting thin steel that's prone to scorching, and limited features.
But I forgot it's Blichmann, man. 
And we know the brand for its top-notch quality. I wasn't wrong because when I opened the package, I instantly noticed its excellent material and great engineering.
The considerate and thoughtful design can be seen in the position of the control panel alone. 
While most brewing systems have the control panels at the foot of the unit, this one is mounted higher up so you don't have to bend and squint just to monitor and adjust the settings. 
Inside, there aren't any nooks and crannies so it's a breeze to clean, as well. 
But what's cooler…
…is how this Anvil all in one brewing system uses 3 rings for the power output while other units use 2 rings at the bottom of the vessel. This means more outlets for heat so each ring won't get too hot, thus minimizing any chances of scorching. 
It makes for the perfect brew in a bag (BITB) system. 
Amazing, right?
After checking in our in-depth, I wasn't able to find any major flaw in it. So that makes you wonder, why is it so cheap, right?
As I see it, Anvil likes to place their money on particular features and develop them to perfection while keeping other parts much simpler. This may be why this unit doesn't have any flashy features but I can see this working for the long haul.
Why Trust Me?
As you may already know, I've been homebrewing without a break – for over a decade now.
I grew up watching and hovering about my dad in the basement brewing some of the best homemade beer and spirits I've ever tasted in my life. He also created my first taste of this golden liquid.
It's basically a way of life.
I've brewed this all-time favorite in a simple kettle alone in my apartment and then eventually tried these electric home brew systems along with other heavy, chunky, and bossy-looking contraptions to complement them.
I'm very particular about my products and I like to experiment with my gadgets and equipment, thus meaning I spend a fortune on the best homebrew equipment.
Yes, you've read that right.
I just wanted to find what's best for me and what would yield the smoothest, most flawless homebrewed beer ever.
During this trial and error process, I discovered amazing hacks while finding out each brand's advantages and shortcomings.
Until I reached the final decision.
But of course, we all have different tastes and preferences, so I'll stop right here.
Today, I still brew regularly at home, as it seems we won't ever run out of guests to impress and recipes to try.
I'm also planning to open a business related to this because I'm such a geek about homebrewing, but that's another story altogether.
How To Choose The Best All In 1 Electric Brewing System
Below is a detailed explanation of the features to look out for when shopping for an electric brewing system for your home beer brewing hobby:
Energy Efficiency
Have you ever experienced running out of propane in the middle of boiling up a batch of wort? Well, even if you didn't yet, it sure isn't fun having to drive a way just to get a replacement.
And refilling it is another story.
Adding up all these inconveniences and expenses, I'd pick an electric home brewing system any day. Not to mention that it also boils your wort at a consistent temperature in a certain amount of time. No adjustments. That's more energy-efficient than using gas.
Now, your only job is to look for an efficient unit that can give a good aggressive boil in a shorter amount of time.
Durability
You'll be using your homebrew system through many batches of beer and for a long time – hopefully. So make sure you get the best bang for your buck. Look for a unit that's made of premium quality materials. I like my stainless steel a bit thicker, as I've seen way too many vessels scorch up thanks to their flimsiness.
Ease of use
You're dealing with gallons of very hot liquid here. So make sure that your system is very easy and intuitive to use. Buttons should be in a safe location but easy to access, as well. There should be handles for lifting your hot mash and all the better if it's beginner-friendly too.
Jargon Buster
Mashing – This is the first stage of the brewing process wherein crushed grains are mixed with water so they'd be transformed into sugars and proteins, creating the porridge-like mixture called mash.
Fermenter – A food-grade container used to ferment your wort into beer
Wort – It's the boiled malt sugar solution or unfermented beer
Racking – Transfering your fermenting wort from one container to another
FAQ: Frequently Asked Questions
What is better, all-grain or extract?
It depends on your situation. Malt extract is mostly advisable for complete beginners. All you'll have to do is put your grains in along with your syrup or powdered malt and voila! You now have your wort.
Using extract requires no fancy or complicated equipment. Just a big 'ole pot and fermenter.
On the other hand…
… all-grain brewing requires you to have different gadgets first, so you can mash them all up and extract the sugars and proteins needed for your beer.
Flavor-wise…
They say that using all-grain yields more flavorful beers, but I object! I think (and most homebrewers would too) that they're almost just the same.
With the exception of the adjustment part.
With all-grain, you can adjust the flavor according to your taste and ideas.
They're still all raw so you can control and customize all you want while with extract, it's kind of hard to do so as the malt is already processed in a syrup or powder form, so the taste of your end product depends on the taste of the malt syrup.
Additionally…
Most malt extract manufacturers don't disclose the ingredients and mashing specifications of their products so you can't really be sure what you're getting.
Bottomline…
Extract is best for beginners while all-grain is for experienced homebrewers. If you're planning to homebrew regularly in the long run, you might as well invest in mashing equipment too.
What do I need for all-grain brewing?
Moving to all-grain brewing means scouting for efficient equipment to mash all those grains up to a sweet, tasty wort. For this, you'll need various vessels, big ones, such as A mash tun for holding the grains and water during the mashing process, lauter tun for the sparging stage, a simple boiling kettle, a hot liquor tank that can handle high temperatures, your heat source, and means of transfer from one vessel to another.
Sounds intimidating now?
On the other hand, you can get an all-in-one homebrew system such as the ones listed above instead!
Aside from saving more space, you're also reducing the chances of accidents involving these hot brews.
Is Anvil Brewing owned by Blichmann?
According to Anvil's official website, it's indeed from Blichmann engineering and endorsed and inspired by John Palmer. In case you find that Blichmann's price is a little out of your reach, Anvil is your best bet since it's like a low-cost counterpart of Blichmann products.
Are all in one brewing systems good?
Think about it. .What could be better than a device that lets you brew a whole batch of beer, mash, and sparge all in one unit? Add to that the set and forget function most brew systems come with. I'd say all-in-one brewing systems are great for busy people who still like to make their own beer – and for those who want to save more space and reduce expense.
Our Final Verdict: Best All In 1 Electric Brewing System
We've ranked and rated them based on the metrics. Now it's time for the ultimate overall roundup.
Brewer's Edge Electric Brewing System
The BeerDroid Automated Beer Brewing System
Clawhammer Digital Home Brewing System
The Grainfather Home Beer Brewing System
PicoBrew All In One Electric Brewing
ANVIL FOUNDRY Electric Kettle Brewing
Strange Brew Grain Father Brewing System
BrewZilla Electric Brewing System
Klarstein Maischfest Electric Beer Brewing System
RoboBrew V3 Electric Brewing System
Conclusion: All In One Electric Brewing System
It's hard to detach yourself from a routine you're used to having for years. When it's time to move on (upgrade) it can feel a little intimidating and even daunting.
Fortunately…
Whilst trying out all these brewing systems, I've found that transitioning to the real brewing craft– grains, mashings and all – is pretty easy!
All you have to do is pick the one that suits your needs and preferences best- and based on our experience, there's always something for every need.
For complete beginners, the Grainfather's Strange Brew brewing system and Anvil Foundry's will be your patient and understanding bestfriends.
But if you've been through it all and just want to explore and try something new, I'd recommend trying the BeerDroid and PicoBrew ones! They're best for days when you just want to instantly finish a brew without much effort.
As for me…
I've started with Brewer's Edge's Mash and Boil and it'll always stay in my homebrew corner. It's reliable and easy to use, so I couldn't have asked for more.
I hope this roundup can help you pick a new addition to your homebrewing haven and somehow erase any anxiety that comes with getting a major brewing equipment.
I definitely had lots of fun experimenting for this review and all the troubles were all worth it in the end (well, maybe I just enjoyed drinking the finished beers. Oh well.).
What brands have you tried so far?
What's your experience with them?
Did I miss a brand in this review? Share on our social channels, grab a pilsner or lager, and let's discuss!
---
Product Advertising API - Last Updated on 2023-10-03. DISCLAIMER: Some or all of the product links on this page are affiliate links. The operator of this website received a small commission if you purchase products through these links, HOWEVER, there is no added cost to you. These commissions help to fund the operation of this BDMetrics.com